About Us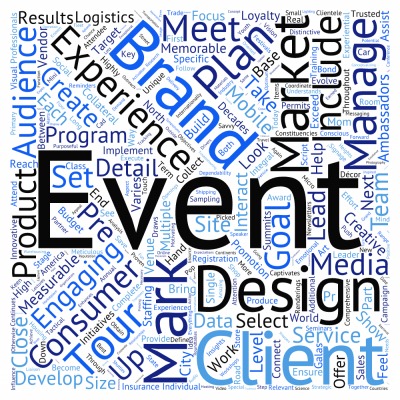 On The Mark, a trusted partner with its clients, together we create engaging, interactive and memorable experiences that captivate the consumer and leads to brand loyalty. A proven leader, with decades of experience in event management, experiential marketing and mobile tours, we offer our clientele innovative, relevant, budget-conscious and measurable results.
Because of the close, long-term relationships we develop with our clients, we often become an integral and on-going part of their future marketing plans. Our focus continues to be in the details, both strategic and tactical and we are known for our integrity, dependability, creativity and keen audience insights.
Our client base varies in size from single program initiatives to multiple city engagements throughout North America and internationally. From the high end to the small Mom-and-Pop shop, we bring the same level of service to each client. Through meticulous planning and implementation of each campaign, our clients say that we not only meet their marketing goals but exceed them.
On The Mark translates you goals and messaging into experiences and events that CONNECT, INFLUENCE, and TRANSFORM with your target market.
---
Dave Greelish - President
Dave has produced and managed events on 5 continents, in more than 50 countries for over 20 years. Under Dave's leadership, On The Mark grew from a one-man shop in his living room into a nationally respected agency whose clients include: Anheuser-Busch, Sony Pictures, The Clinton Foundation and countless other internationally recognized brands. Whether it be an international conference, a national mobile tour or a concert for 100,000 fans, Dave leads his team of event professionals in all phases of the event planning process to produce flawless events every time.

For the past two decades, Dave has been secured by the White House to lead the teams that produce events for the President, First Lady and the Vice President all over the world. Dave and his teams build these events from scratch for audiences that can number in the hundreds of thousands, feature major name talent and have hundreds of international media documenting each step of the way.
I am proud of the fact that my team and I can pull together an outstanding event in a week that would normally take other agencies months of planning to produce. I never lose sight of the fact that my clients have an implicit trust in my ability to help them achieve their goals."
Tom Griffin - Vice President of Operations
Tom is a 20 year veteran of the event world. Few people in the industry have more experience in producing and operating national mobile tours. Tom currently heads up all mobile tour operations at On The Mark. He has overseen the Wheel of Fortune contestant search for Sony Pictures for more than a decade and has traveled the country and managed events and tours for major national brands such as TNN, USA, Pfizer and Discover Card.
His time on the road has been invaluable in coaching and mentoring tour managers and understanding routing, lodging, securing and managing local labor to ensure smooth events. His MBA in accounting enables him to maintain a tight watch on budgeting and expenses. Tom's dedication to the client is unrivaled and his passion for events is clear to anyone he works with.
My goal is to bring a deep, hands-on experience managing events to each client. I knows what works and what doesn't, what makes the event better and what people want in their event experience."
Marty Lublin - Entertainment Presenter
Marty is the consummate host and emcee for corporate and special events. His sparkling personality, remarkable memory and joy in working with a live audience never fails to build enthusiasm in the crowd and keep the energy high throughout the entire event. At On The Mark he serves as the Wheelmobile host.
Prior to joining On The Mark, Marty honed his skill in front of live audiences as an in-demand host, spokesperson, corporate entertainer and emcee for high-profile events for Fortune 500 companies. During his career he has toured the country as a Host and Emcee for Nintendo Fusion Tour, VW Major Motion Picture Tour, Snapple Dye Hard Tour, Dr. Pepper Spring Break, Pontiac Vibe Fan Fest Tour, Super Bowl Events, and the NCAA Final Four Events.
My goal is to deliver an unparalleled event experience – one that the audience will never forget. I strive to be the catalyst that turns every event into a true happening."
Joseph Cusella - Advisor
Joe uses his extensive background in audio production and engineering to ensure that On The Mark brings the highest level of production value to each of its clients. With years of experience as a sound engineer for theatrical and musical performances, Joe specializes in audio/visual setups, but on tour with the Wheelmobile, handles all aspects of tour logistics and execution for the live event. His goal is that on arrival at their location the team can seamlessly integrate the set into the new venue. Joe loves what he does because no event is ever the same, each requiring its own creative energy and with its own unique problems to solve.
I think our clients appreciate my reliability and follow-through. I work hard no matter who the client is or what the situation. I feel a deep sense of accomplishment after each event."